Environment´s information
Neuralgic centre of the "Camino del Cid" (Cid's Path) is the castle of Gormaz, caliph, from the X century, which has on its feet a hermitage of Saint Mike with medieval pictures of the same picturesque school of San Baudelio de Berlanga, where many tourists go after seeing the cellars of Recuerda and Morales, the arcade gallery of Aguilera and The Artistic Historic Complex of Berlanga de Duero where its castle, walls and gothic collegiate church highlight. Not far away, and to the North, there is Tajueco, traditional potter centre of the province of Soria. Likewise is tempting go close to Caracena to see its Romanesque churches and castle. And there are people who prefer to go to Retortillo de Soria, path of the archaeological site of Tiermes. Besides, 15 minutes by car, the traveller can be in front of the setting La Güera next to the bridge of the river Ucero with its path and its reservoir. A kilometre further away is the bridge and the medieval castle of Osma, and one kilometre further away s the Historic-Artistic Complex of Burgo de Osma with its impotent cathedral, where you can go to see, 15 km to the North, the Natural Park of River Lobos.
Quintanas de Gormaz
The resin pine forest borders the town on the northern fringe and there is the Resin Museum in the magnificent building of the old schools which there are in front a fountain and a laundry. The corsican pine, oak and juniper are the three more characteristic trees of this area. Next to the river Duero there is a recreation area with barbecues and table-picnic next to the springs of Big Fountains and being part of the Natural Path of Duero. The parish and the hermitage, as well as some typical house complete the cultural heritage of the locality but very close there is the Islamic fortress of Gormaz, caliphal (X century), and on its feet you can contemplate the Romanesque fresh of the hermitage of San Miguel, as well as the roll of Gormaz, its cellars and its church.
Tours
Fortress of the Caliphate of Gormaz (X century) hermitage of San Miguel 2 km. Natural Park of the Canyon River Lobos 25 km, Caracena medieval villa. Natural Park of La Fuentona 35 km away. Natural Park of the Mountain Chain of Urbión and Black Lagoon 7 km away. Historic-artistic group of El Burgo de Osma 15 km away. Historic-artistic griup of Berlanga de Durero 12 km away. Catalañazor, Rello, San Baudelio, Gormaz. Soria capital 54 km away. Archeological sites of Tiermes and Numancia

Activities
Hiking, cycling, mycotourism.
WHERE TO GO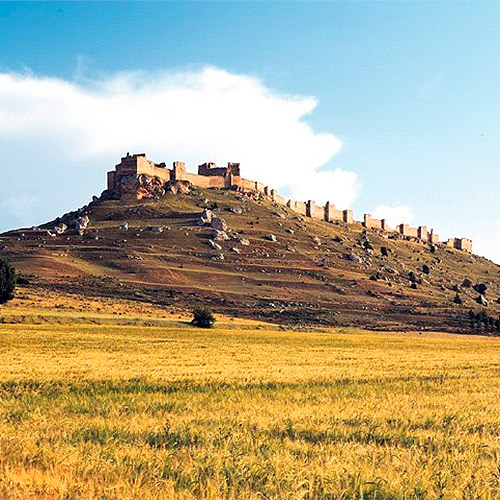 Castillo de Gormaz
Monumento Nacional desde 1931. El castillo más grande de Europa. Califal, del siglo X, época de Almanzor. El Duero gira en torno al espolón rocoso que lo asienta. El Cid fue su alcaide y caído en desg...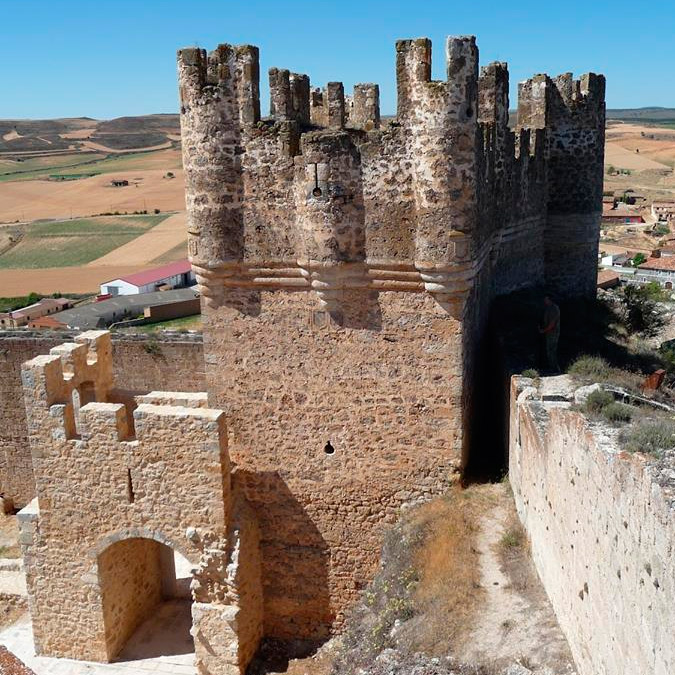 Castillo de Berlanga de Duero
Castillo renacentista defendido por una muralla del s. XII, en el que Richard Lester rodó parte de Los Tres Mosqueteros. Desde lo alto se puede contemplar el trazado de esta villa medieval y se divisa...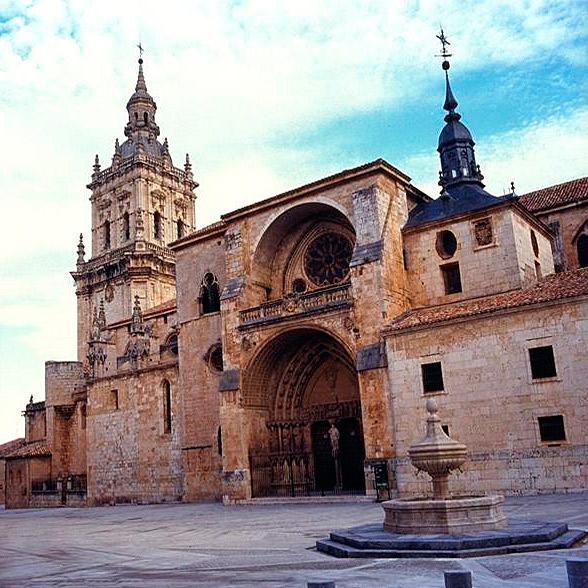 Catedral del Burgo de Osma
Catedral gótica con influencias cistercienses con torre barroca y añadidos neoclásicos en su monumental Capilla Palafox. Restos románicos interesantes. Construida a partir de 1231. Dos fachadas con mú...
UPCOMING EVENTS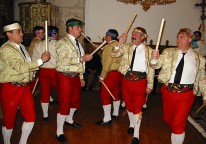 San Ildefonso
En Casarejos, del 23 al 24 de enero
En Casarejos se festeja a San Ildefonso con unas danzas de paloteo en el interior de la parroquia, vistiendo los danzantes con trajes goyescos. Es común en varios pueblos del antiguo marquesado de San...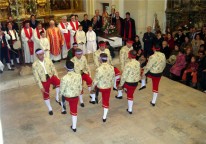 Las Candelas y San Blas
En San Leonardo de Yagüe, del 2 al 3 de febrero
Se celebran los días 2 y 3 de febrero, son una auténtica rememoración de ritos y danzas celtibéricas, que representan las raíces profundas del pueblo. Lo más peculiar de estos días son las danzas de p...
Santa Águeda
En San Leonardo de Yagüe, 5 de febrero
Siguiendo con la tradición establecida a través de los años, las mujeres son las protagonistas, llegando incluso a nombrar su propia alcaldesa. El alcalde de la localidad hace entrega del bastón de m...